Hindu Temples (Mandir) Lal Kurti Rawalpindi Pakistan
There are several Hindu Temples, mandir at Rawalpindi Pakistan. Lal Kurti (Red Shirt) areas of Rawalpindi city, named after the British troops of the colonial forces, is one of the pre-partition places where Hindus resided.
First up is a disclaimer
Whatever I have written about Lal Kurti  ( temples) in Rawalpindi city, is meant to be humorous and interesting—not meant to offend anyone. Enjoy!
Lal Kurti is 5 minutes from Saddar. We went there on the weekend to beat traffic. The map, location, pictures, and photos of Hindu temples in Lal Kurti town of Rawalpindi, Pakistan is pasted below for your reference.
The most well preserved of the three Hindu temples in the old Lal-Kurti Bazar is now a private property of a well-connected Muslim migrant family and is closed to the public. It is just a few yards from the Lal Kurti main square. There are many Hindu temples around Rawalpindi, and it is a treat to see them.
Local people tell me that both Hindus and Sikhs used to worship in the place during British times. This temple is in the courtyard of an old Hindu mansion. The place had a watering well and the sacred Banyan tree. I couldn't see the inside of the temple as it was locked, but it looked well preserved. This temple was the safest site of religious festivals, under the direct protection of the British raj. Bhagat Kabeer was the chief patron of this temple, who has long vanished without a trace.
Behind this mansion is a dilapidated government missionary school that looks haunted.
The second Hindu temple is across the road inside the narrow lanes of Lal Kurti. For safety, as expected, the Hindu residents tried to live inside closed communities in these narrow lanes. There being well-off is reflected in the elaborate mansions they lived in with balconies, expensive entrances, and brilliant facades
.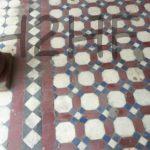 I absolutely love the geometric tiles in old Hindu mansions. These are nowhere to be found anymore.The third temple is more of a worship area for the scheduled caste Hindus that stayed behind after 1947. They don't have any deities in the Valmik temple—that was odd, they just have posters. No spire either.
Chief Patron of this community was Mr. Khera Mal, who decided to stay back after partition and encouraged his community to do so too. He probably thought his lowest caste community would do better here. The man passed away but his family still resides in their huge home in Lal Kurti.
Disciples from all religions would frequent this temple chanting 'bala shah noori tenu deve khand de choori' [bala shah noori (the nick of Guru Valmik) will give you choori made of sugar].Annual Holi festival is held in Krishna temple. Kalyan Das, Rawal Temples, and Sujjan Singh Temple are worth visiting too.
Lal Kurti was a town on the edge of Cantonment where white British were allowed to consort with the local crowd. This town was therefore a melting pot of 'skilled' workers and lady workers (wink wink), of all religions, that were allowed to serve the British units stationed there.Lal Kurti's original name was British Infantry Bazar and it served 1500-2000 British infantry troops stationed close by. Their overcoat was red, so it was called 'Laal'.As Katherine Bushnell and Elizabeth Andrew tell us, "(attractive) Indian girls were placed for the exclusive use of the Lal-Kurti (English Soldiers)…patronized by their own officers"
That wasn't the only purpose of Lal Kurti. All the Indian staff that was required to work with the white colonials lived in the area in order to avoid the hassle of going through check posts. Moreover, 'black Indians' were not allowed inside the cantonment before and after sunset. Even Mall road had a separate lane for Indians.
Lal Kurti also had the entertainers here, the artisans, the tailors, etc.
A huge massacre did take place in Lal Kurti as well, post-partition. The dead were buried in large landfills.
Behind Lal Kurti, the congested bazar is a well-planned residential area. British leased out the land to rich and influential people who required their protection.
Bismillah Sar'aa was a resting place for wary travellers in Lal Kurti. It was a mixed community of all religions. The main gate leads to a wide courtyard with brick line floor and ornate buildings. A clear water stream passed through it once.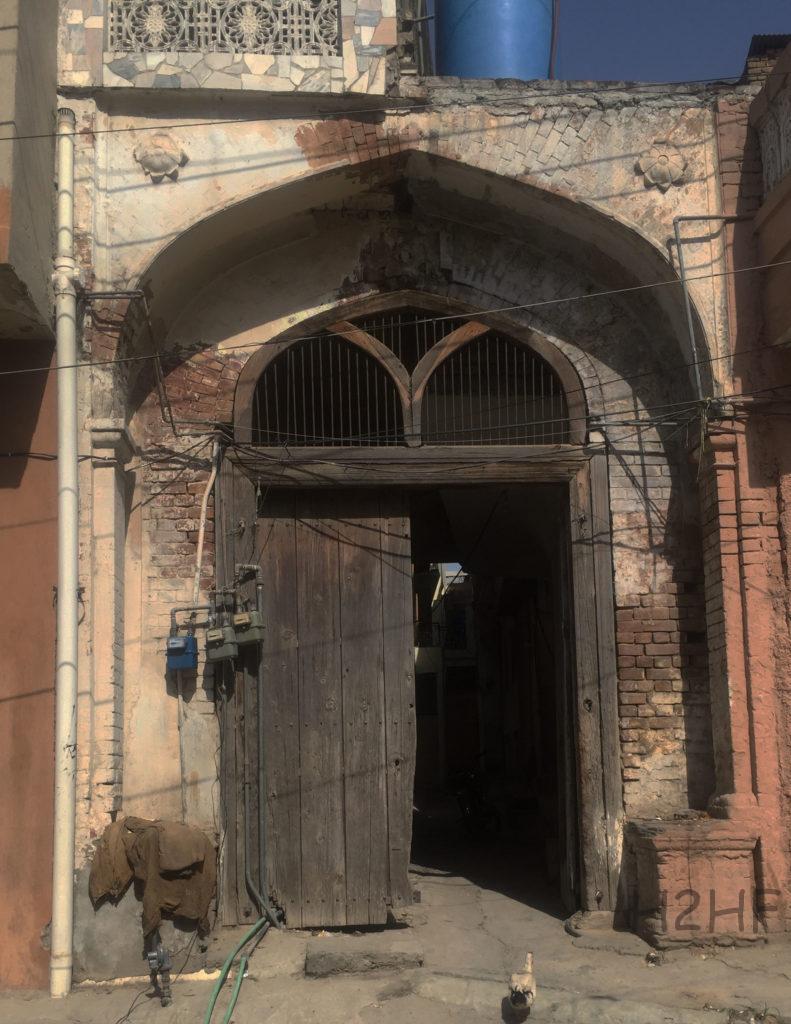 We wound up this tour by getting nihari, halwa poori from 'billu paye'. There was nothing billu about the owner, he was not-so-white, but his nihaari was Zabardast!
These hindu temples mandir Rawalpindi pakistan are ideally qualified to be on the tourism Rawalpindi map.
If you liked this temple wait till you check out this hindu temple in Kahuta, Pakistan 
Stay tuned for more!