Pir Mehr Ali Shah shrine Golra Sharif Rawalpindi
Located at the foothills of Margalla in Sector E-11, Pir Mehr Ali Shah of Golra sharif shrine complex and temple has a history to tell. I wish I could translate the Pir Mehr Ali Shah history to Urdu so that all Pakistanis could understand, especially the part where the pir teleported himself back from the afterlife (he died 1937) and lead his own funeral (Janazah) prayer.
This 20th-century Sufi saint and Punjabi poet Mehr Ali Shah (1889-1937) who ran this joint (darbar), was an adherent of 'Wahdat al Wajood' (unity of existence) Sufi thought. Unity of existence means not believing Allah to be separate from his creations. Pir Mehr's poetry (kalam), books, and lectures (takreer) are still followed by his adherents.
Pir Mehr was also a poet; 'kithay mehr Ali; kithay Teri (Allah) Sana' still reverberate in his followers' hearts.
This Sufi belonged to the Chishti school of Sufism and was a firm believer that all religions and sects need to be respected. His son, the reverent Baba Ji was lost because of his firm belief in religious harmony.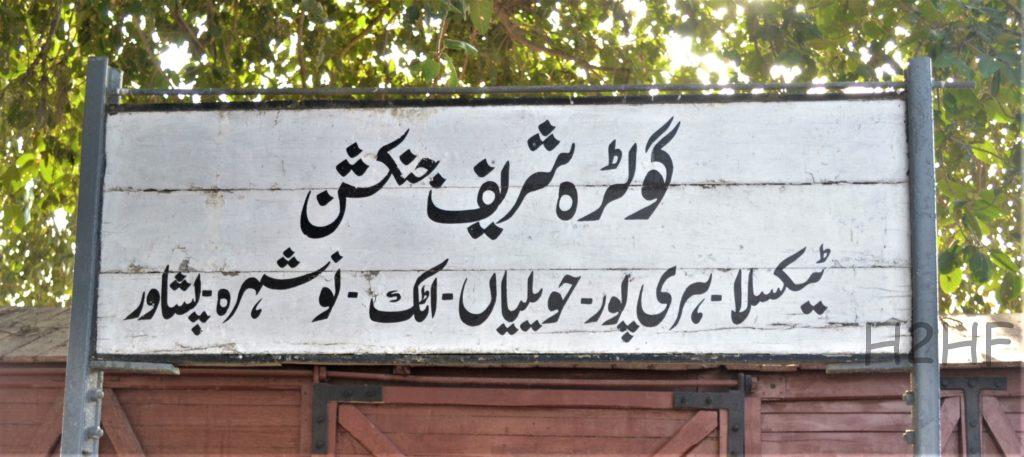 Before the 20th century, all travelers using the Margalla pass had to go through Pir Mehr's territory, hence his strategic value for all the rulers of Rawalpindi like the Afghans, Sikhs, and English.
This is the google map to Pir Mehr Ali Shah Darbar and images posted here
Pir Mehr Ali Shah once lobbied his disciples to fund an Anglo English school for Muslims in Rawalpindi city in the early 20th century but refused to repeat the same for a Muslim school in Peshawar, citing his own preference for religious education.
Pir Mehr had political inclinations as well. He, along with Bari imam controlled the spiritual soul of the majority Muslim population of Rawalpindi district at the start of the 20th century.
He once turned down an invitation to King George's coronation in Delhi in 1911, a gutsy stance for sure, considering the British destroyed any sign of insubordination. He appeased the British later by writing 'I wish the best for British rule'.
Pir Sahib's followers are accused of inciting violence against the then-powerful Hindu-Sikh community of Rawalpindi city in 1947. On the contrary, there are accounts that suggest the Pir' disciples opened gates of the shrine for all non-Muslims who sought refuge from the carnage taking place in the streets and the outlier communities.

As the railway station of Golra was close by, lots of refugees landed at the door of his baithak. This 19th-century railway station looks like it is a set of Sherlock Holmes movies. Vintage railway equipment and VIP carriages are preserved in a museum, for travelers to see. The Victorian railway station museum shows separate drinking cups for Hindus and Muslims.
On festival days at Pir Sahib's shrine, the free langar (kitchen) works 24 hours and dishes out food for the devotees, drugees, prostitutes, transvestites, singers, and degenerates that visit the place for spirituality.
The present-day Pir Mehr Ali Shrine is a masterpiece of white marble work and intricate designs. The palm tree, purification pond, and banyan tree add to the beauty of the lavishly embellished structure.
The funny thing is that I couldn't see a single school or vocational training center in the surrounding of the place. The only hospital in the vicinity looked extremely decrepit. God forbid we can't have devotees having a mind of their own.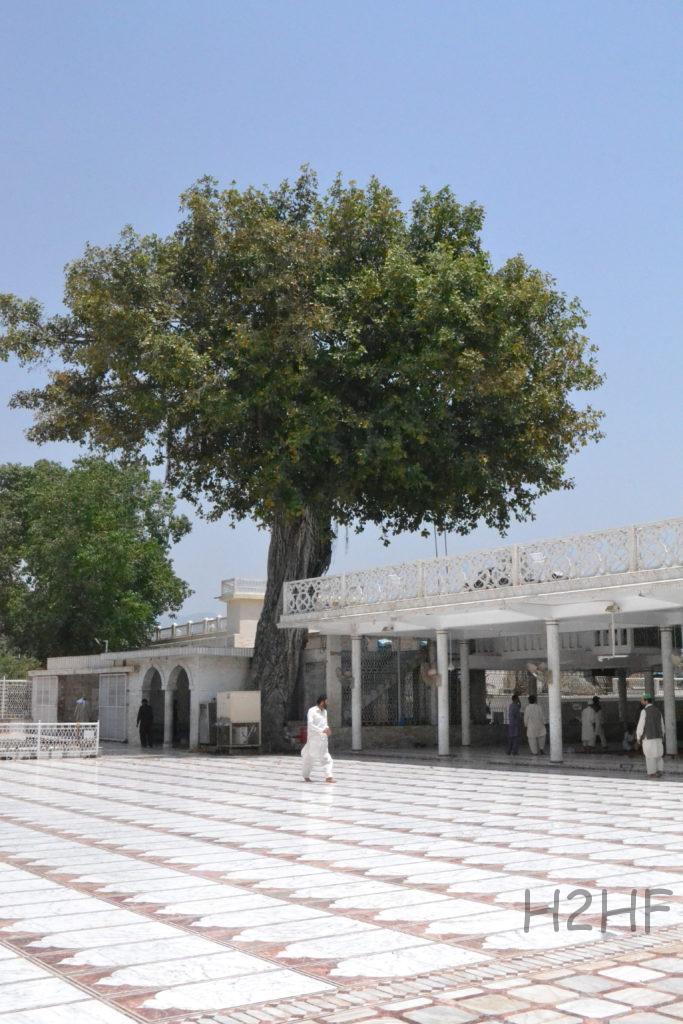 Poor and ignorant devotees wait for days to catch a glimpse of their peer— a one-stop solution to their problems.
Very close to the Golra peer mansion is the derelict Hindu temple which was abandoned by the non-Muslim residents post-partition. There are many abandoned temples in Rawalpindi, especially in androon Rawalpindi.
The current Kashmiri refugees that reside in the temple are probably suffering from Post-Traumatic Stress from Indian atrocities. They are extremely uncouth and non-cooperative. We did manage to steal some pictures from the neighbor's house.
The temple itself is quite well preserved. It once had paintings of Hindu deities that have been washed over. The old banyan tree has been cut down and the prayer rooms adjacent to the temple are caving in.
Even after a century, this community is cleaner and well organized as compared to the mess around Golra Sharif complex.
I thought Islam teaches us that half of faith is cleanliness!
They even dedicated Pir Mehr Ali Shah University of Arid Agriculture and town to this Sufi saint, why? I have no idea.