Krishna Mandir Temple Rawalpindi, Pakistan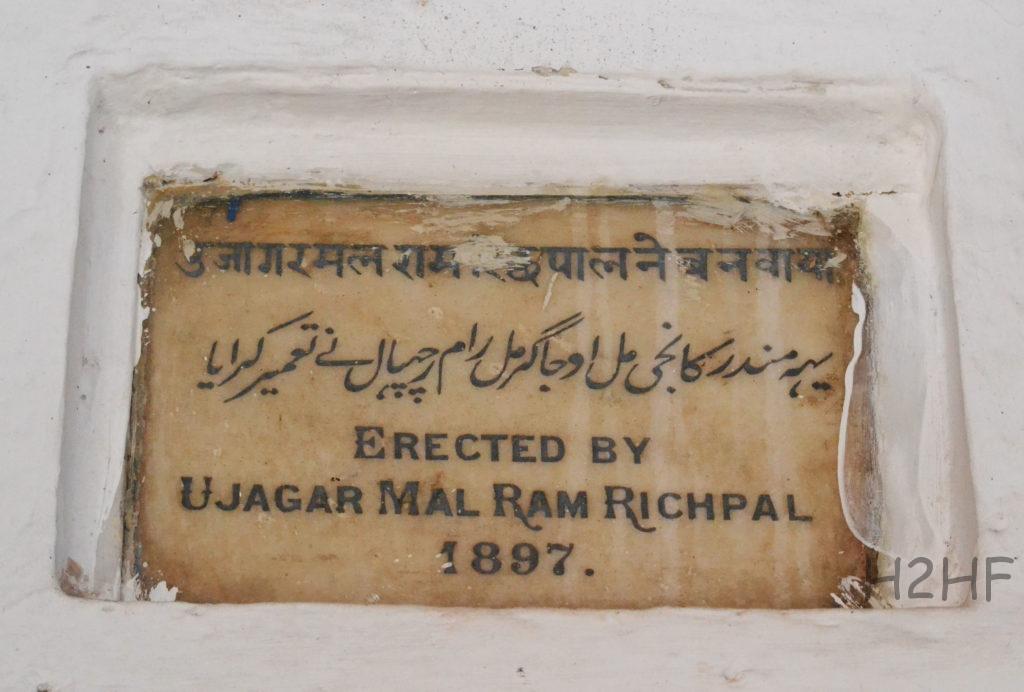 Although there are several Krishna Hindu temples from Udumi, Kerala to Utah, the Krishna mandir near me is in Rawalpindi.
Krishna means 'dark' in Sanskrit and is the most revered deity in Hinduism, often depicted in blue color and called Vishnu. Krishna Mandir is Urdu for Hindu temple.
Krishna Hindu Temple is the only fully functional Hindu temple in the Rawalpindi – Islamabad area. It handles twice a day prayers for devotees. This is the only temple that caters for a 2500-member Hindu community of the twin cities. Annual Holi and Diwali festivals are organized here. Being smack in the middle of bustling Kabari Bazar near Railway Pohri Pul, It is hidden behind a Banyan tree—to stay inconspicuous.
This is the Google map to Krishna mandir Temple Rawalpindi Pakistan.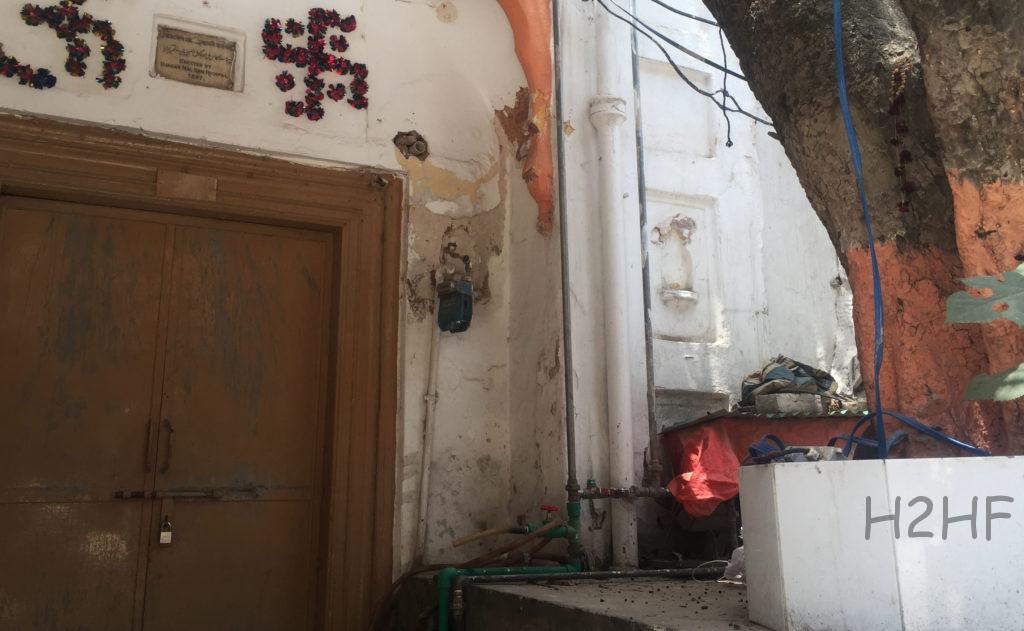 Its courtyard measuring a few square meters can hardly accommodate 100 worshipers at one time. Therefore, the patron of this temple is seeking to extend it further. Due to lack of space, especially during annual festivals, the devotees have to occupy public space, which is inconvenient for the people in the surrounding and also a security risk.
The temple was built in 1897 by Kanjhi Mal and Ujagar Mal Ram Richpal. Their descendants have long vanished from this land, without a trace. This was a privately built temple which was taken over by the Advani family of Sindh Province after 1947. The elder Advani passed away and their children emigrated out of the country. Some of the descendants converted to the Muslim faith.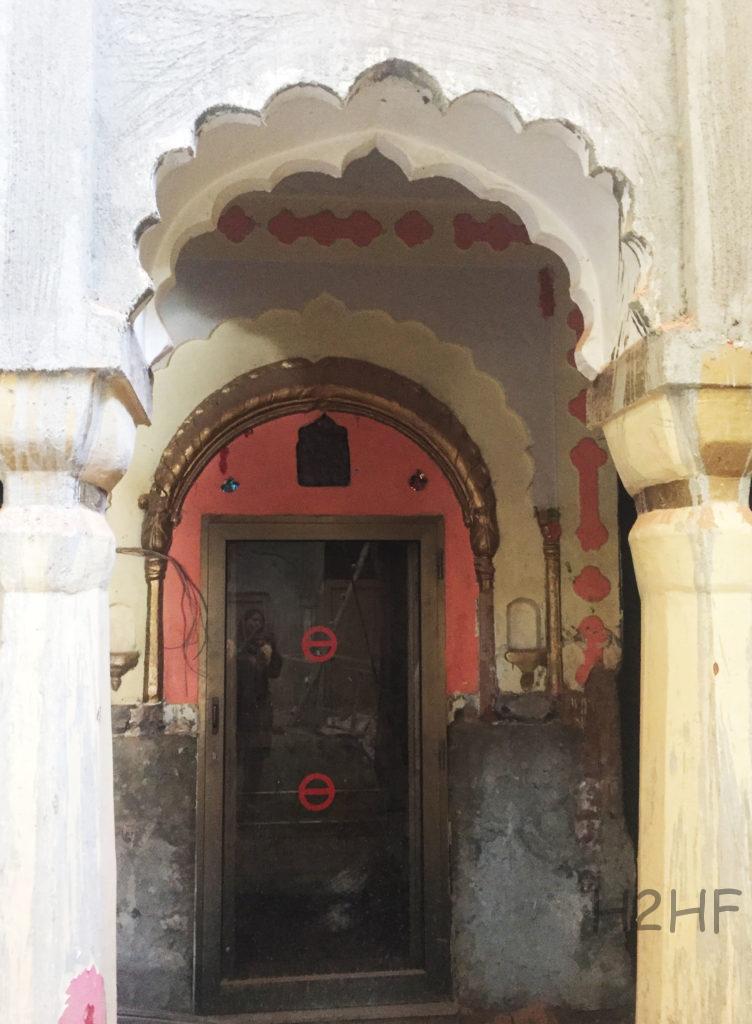 Pakistani government took over the property in the 70's, through the Evacuee Trust Board. What was supposed to be a private prayer house was elevated to the center of Hindu worship in Potohar plateau.
When we got there, the temple was under renovation and the deities had been temporarily removed. Punjab Government had recently sanctioned Rs 20 Million for renovation work which was going on in full swing. I am sure they will be able to handle the water supply problem as well with this money.
The caretaker of the temple is a pujari who belongs to Mirpurkhas, Sindh— the ground zero of 'Sindhri' mangoes. He seems to be a well-educated person. Then there is Jag Mohan Arora, the last of the old Hindu families still living in the area.
Crematorium for the Hindus 'Shamshan Ghat' for devotees that pass away is located at Tipu road, near Murree road.
This Krishna Hindu Temple of Rawalpindi Pakistan has nothing to do with the hotties of film Krishna Kapoor and Krishna Shroff or the congresswomen Krishnamurthi. And Krishna Das the born again white Hindu, does not do bhajans here. For that you'd have to go to Krishna Das YouTube. One thing's for sure, Hindus love their diety Krishna
The other non-functional temples in better condition are Kalyan Das, Soojan Singh, LalKurti and Ganesh Temples.
Reportedly, CDA has allotted land for construction of a Hindu temple and crematorium in H-9/2.
Having little to go by at this temple, we left for the temple at Mohanpura, city-saddar road.
This Mohanpura temple was majestic once. It was once spread over a 5-10 canal area. The religiously significant Banyan (Bohar) tree still stands tall at one end of the temple. Evacuee Trust has rented out the property to a metalworking factory.  Its main structure is locked away behind brooding businessmen.
We left city Saddar road towards the Hindu temple in Madanpura, Gwalmandi. The new name for Madanpura is Shaheenpura. Its old gate is still intact. This gated community of Hindus had a huge mansion at one end that extended right up to the clear waters of Nullah Leh. This mansion was swept away in the Leh flash floods of the last decade.   Only one spire of the Hindu temple is still intact.
On the way back from Madanpura, we saw a beautifully decorated mansion in Gwalmandi complete with hanging balconies and arched doors.
Ram Swami Mandir in Gwalmandi has been closed to general public as the owners have gotten a 'stay order' on their property from being taken over by the government.
Next time we will try to get the keys of the temples from the Evacuee Board to see the frescos and paintings.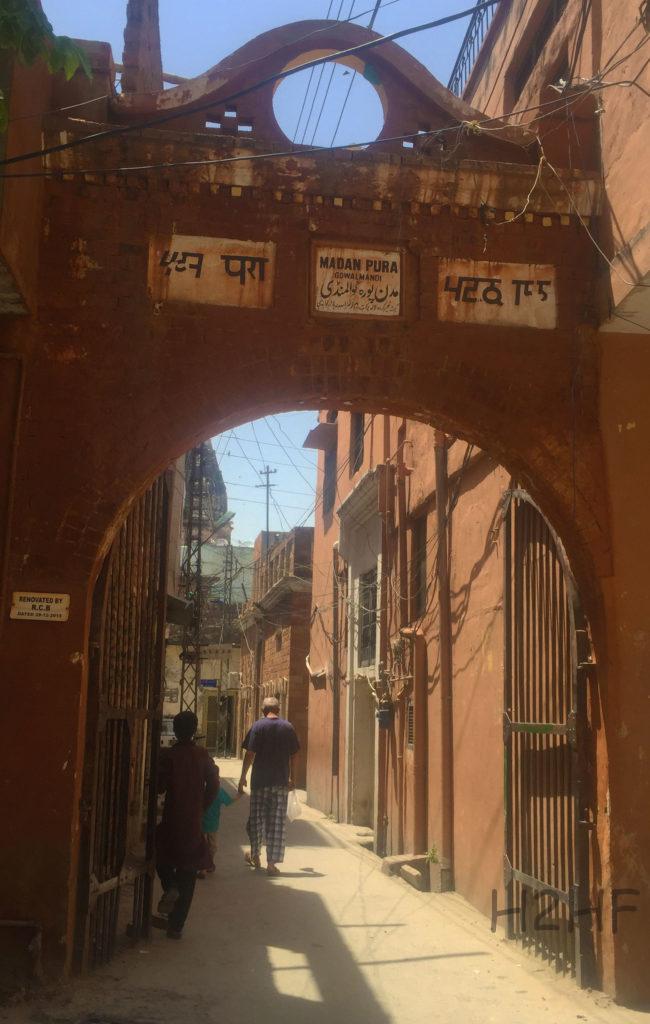 None of these temples are in a condition to attract tourists—but it was still lovely to visit them.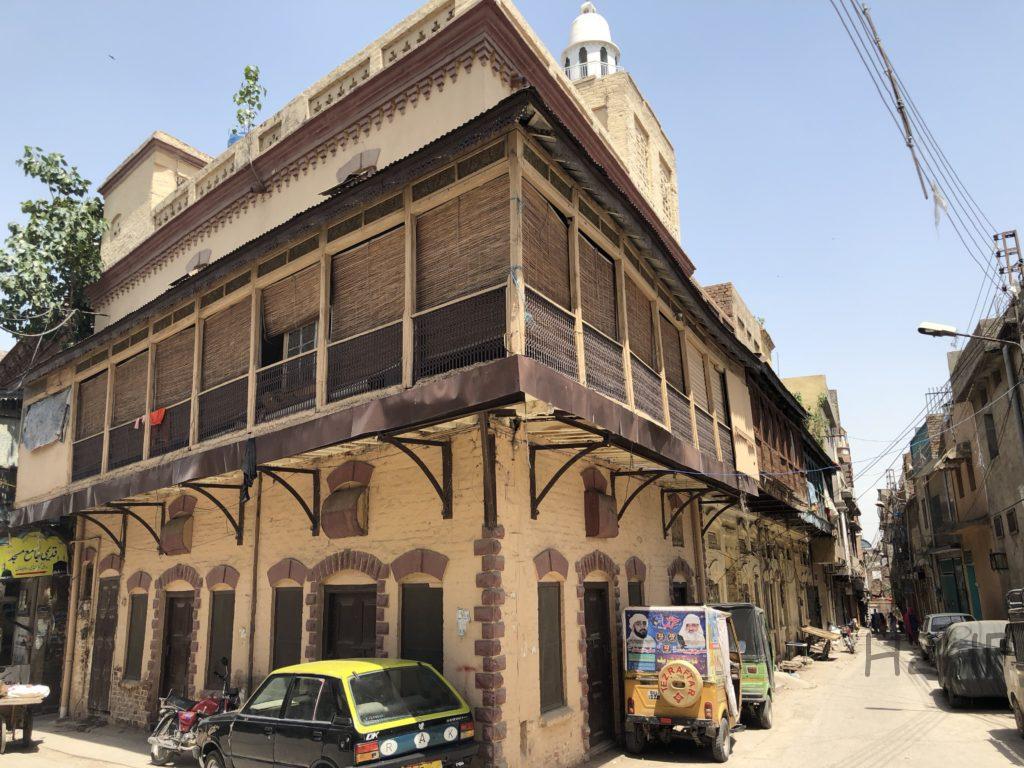 If you have enjoyed our trip to this place, I am sure you are going to like our  visit to kalyan das temple and androon rawalpindi temples.