# MeToo for Pakistani Women ( Meesha Shafi)
# Metoo in Pakistan for women is a campaign about empowerment. This is just one of the #metoo movement stories or cases in Pakistan. The victory of the me too movement is manifest in the shape of women's protection bill of Pakistan 2006.
"We are victims of evil customs. It is a crime against humanity that our women are shut within the four walls of the houses as prisoners. There is no sanction anywhere for the deplorable condition in which our women have to live" Quaid-e-Azam
So at least one thing is clear, Quaid wanted space for women to pursue their aspirations free from evil customs. Evil customs we do have— dowry, forced marriage, marriage expenditures, slander, child marriage, and male domination of the society.
Things looked fine till the late '70s, and then the dreaded Islamisation drive of General Zia came in. With this came patriarchy, frustration, power trips, sexual harassment, and discrimination, underinvestment in society, insecurity, and hate. Every section of the society built protection walls around it and exploited the weaker groups. Women and children had it the worst.
The violence against Zainab Ansari, Muktaran Mai, Malala Yousafzai, and now Meesha Shafi all originate from the same well.
I can't even imagine the torture and pain little girls go through in the absence of the law guaranteeing protection against predators.
In the absence of diverse economic opportunities for Pakistani men, their manhood is threatened when they cannot provide for their families. The result is abuse and control of the most vulnerable— women and children.
When Meesha Shafi tweeted that she was sexually harassed by Ali Zafar the entertainer, 'despite being an accomplished woman', 'several times, she gave confidence to the millions of working women of Pakistan to vent their feelings. Then Nadia Jamil tweeted being molested as a child and being 'too much hurt. Too much violence. Still painful'. That was followed by Fareeha Altaf tweeting that molestation happened when to her when 'she was 6'… 'at 34 I realized how it impacted my life. Maheen Khan followed soon after with 'the molvi…abused me sexually. I froze in fear day after day.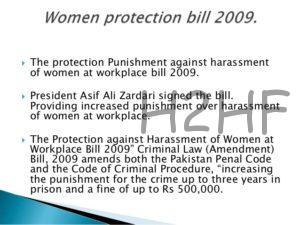 This is just the tip of the iceberg. I personally know working women suffering in silence and children that are so hurt, they cannot function as adults.
It's not about Ali Zafar and who he has groped. It's about the general malaise that has spread throughout this rich and vibrant society of ours, due to years of criminal neglect by demagogues.
We have to agree, that there is a sexual predatory epidemic in the land of Pure.
Although Pakistan has enacted the Protection of women bill of 2009 and Punjab has upped it one step more with the harassment bill of 2015, the real problem is still there.
Strict segregation of men and women for decades has developed fault lines in the mechanics of daily living. Every woman outside the household has to be groped and every child has to be molested by men that haven't been trained any better. For one, men and women should be allowed to intermingle with simple rules of decency and common sense to monitor these exchanges.
Then we have to give space in our society to divorcees, unmarried women, single mothers' and professional women to earn a respectable living. Yes, Islam is advised men to look after their women but there is no teaching against women working. It was Islam that gave power to women, then why can't our society give them leverage to grow? They need the government's protection from harassment to be productive.
Then we need to talk about sex, domestic violence, rape, molestation, and all issues surrounding it. If Pakistan doesn'
t talk about these issues within, where will the closure come from? How will we reconcile the decades of exploitation, hurt, and shame?
No one group in our society should have absolute power because 'it corrupts absolutely'. Not even the patriarch of the nuclear family. We need checks and balances on power abuse.
We definitely don't want to be the kind of cruel society the west has become but we also can't stay in limbo for long. Something has to give. The earlier we bring in reforms for the society and let the weaker segment breathe, the easier the transition will be.
For the #MeToo crowd, I say Go Gurl! and for the courageous women that are suffering in silence—good times are coming. Pakistan is already at a tipping point in workplace safety and equity.
For more topics like this, you can go to this link.  and another interesting post is Ode the working women of Pakistan,
PostScript.
#metoo movement in Pakistan started with sexual harassment, misconduct, and violence against women, typical of a less educated society.  The #metoo campaign of Meesha Shafi was a precursor to the parade Aurat March 2020 of Pakistan. The meesha Shafi incidence was in Lahore but there are other #metoo in Karachi and elsewhere. This #metoo Pakistan has nothing to do with the song me too by meghan trainor.